All
 it takes is a seat at a Battle of the Woods 
game 
to understand how special and extravagant Williamson County sports are.
Pick your 
sport
: football, basketball, 
baseball, softball, soccer, lacrosse, you name it. When Brentwood and Ravenwood go head-to-head, anything can happen, and everyone shows up. 
My first Battle of the Woods experience was in fall of 2018
, a football game at Ravenwood where the Bruins pulled off a shocking upset over the high-flying Raptors. The atmosphere was like something you'd see on ESPN 
—
 stands on both sides were packed.
Lawn chairs were strewn on the outskirts of the field, spectators were leaning on the gate
s,
 kids playing in the end zone, 
student sections were cheering and Bruins and
Raptors 
pads were hitting. 
Even from the press box, it was an electric scene
 fit for College Gameday
. And it's what you'll usually find on any given Friday night in Williamson County, no matter what team you cheer for or what game you decide to check in on. 
This 
certainly 
isn't limited to our WillCo Football coverage, either. Check out a gym for B
rentwood, Franklin, Nolensville, Fairview and Spring Hill
 games, or soccer stands during the playoffs.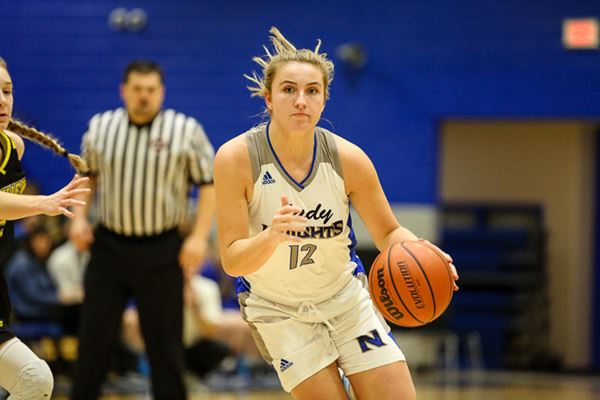 See how quickly the Nolensville community has rallied around its teams, or how many fans will travel to see Summit play for a state title in Cookeville. 
We have weekly features on our Athletes of the Week and Students of the Week both brought to you by local businesses.
Our fans even love following players after they ascend to the next level. For example, one local, Grant Teichmann, alum had a scary time getting home from playing pro basketball abroad in Germany.
No matter where you are or what sport you play, Williamson County is a special community for preps athletics and always will be. 
It's part of what drives Williamson Home Page's overall mission to cover the county. 
It's been our goal since the Home Pages started in 2009 to be there for as many games as we can, tell as many stories 
about our student-athletes 
as we can, share as many game photos as we can and report as much news as we can to make 
WillCo
 sports just as discussed and covered as any community of athletics in the state. 
Baseball and softball diamonds, soccer pitches, tracks and lacrosse fields across the county are empty as students 
across the county are barred from participating in high school sports. 
And a
s a company, we're working now to recoup the revenue we've lost in wake of the coronavirus, and one of the last things we want is for this crisis to put a stop to a decade-plus of the Home Page's free sports coverage in our county. 
Being a Home Page member means that you're supporting the coverage of our county's sports. It means that you're ensuring that there will be photos of the game you might've missed or a story of the one you'd love to relive. 
It means, when sports do return, there won't be a lack of reporters and photographers at the county's many games. 
It means you're doing your part to keep our county a premiere destination for preps sports coverage in the state, if not country. 
We're not sure when preps sports will return to the county, but we want, more than anything, to be there when it does. 
Cory Woodroof
 | 
Assistant
 Editor
Nolensville photo: Carl Edmondson, Jr. 
THANK YOU TO THOSE WHO HAVE JOINED!
Kenneth Travis
Brenda Wenk
Brian Beathard
Irene Maslan
Kelly Gilfillan
Barbara Moore
Kendra Schenkel
Ashley Hicks
Michelle Toman
Michelle Toman
Susan Minor
Douglas Turner
Kathy Jones-Fox
Jay Galbreath
Catherine Collins
Helen Huffines
Claire Bolfing
Carmen McKinley
David Huddleston
KR Knight
Beth Wainner
Lisa Headley
Jane Sikes
David Stephens
Stacy Frisk
Diana Kersey
James Needham
David Morgan
Brenda Powenski
Andy Finch
Melissa Holland
Donna Anthony
Susan Rutledge
Ruby Cooper
Chester Hood
Charles Mauro
Harriett Sawyer
Kevin Ault
Michael Plumley
Joe Zarcone
Adam Wilczek
Jeff Ledbetter
Frank Daniels III
Lynne & Tony McAlister
Mike Alexander
Sheridan Public Relations
Tammy Kowalski
Deborah Varallo
Barbara Heerman
Mindy Tate
Cynthia Roberts
Mary Costner
Beth Brooks
Julie Dearman
Lisa Eshleman
Amanda Parrish
Betsy Davies
Beth Brooks
Jeffrey Schenkel
Barbara Moore
Cheryl Tyler
Thomas Hurley
Kathy MacLachlan
Janet Williams
Leigh Williams
John Canepari
Carmen Moseley
Bobby Brown
Stephen Mutz
Robert Holmes
Kim McKeeman
Doug Darby
Barry Watkins
Roderick Heller
Ann McKinney
Elisabeth Sandberg
Deanna Lambert
Tom Collins

Theresa Smith
Melissa Mondzelewski
Jim & Sue Falls
Susan & Lloyd Ramer
Doug Anderson
Debbie Henry
Andy Blucher
Nedra Finney
Donna Crider
Pamela Jones
Karen Robbins
Jane B Richards
Jeffrey Eberhard

Julie Peeler

Trish Merelo

Jane Wilhite

Len Serafino

Sam Whitson

Randy Anderson

Susan Whitaker